High-Quality Root Canal Therapy in Matthews
If you have a tooth that has been damaged by decay or infection or has fractured or cracked and is causing pain, we may suggest a root canal to save the tooth and get you out of pain. This fairly routine procedure is made virtually painless with local anesthetic, so you won't need to worry about any discomfort. During your treatment, Dr. Reiter will gently clean the inside of your tooth and fill it to protect it from further damage. Signs of an infected tooth include pain when chewing, sensitivity to hot and cold temperatures, and grayish coloring.
Trailhead Advanced Dentistry is proud to provide gentle, high-quality, and provide painless dentistry services to the greater Matthews area.
Call us today if you think you need root canal therapy, or fill out the form below and we'll reach out to you about your treatment needs!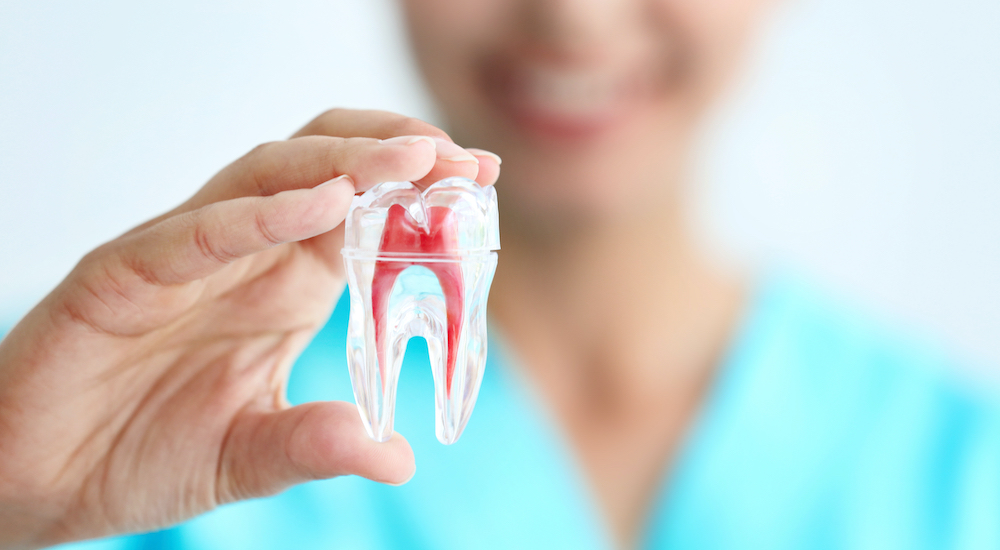 Get Painless, Efficient Root Canal Therapy
Dr. Reiter has years of experience handling everything from cosmetic dentistry to gentle tooth extraction, and no matter the severity of your dental issue, our team can help you get the treatment that's right for you. Don't let yourself get caught off guard by an infection or the formation of painful abscesses... if you think you may need root canal therapy, reach out to us right away and get the best dental care in Matthews.
Root canal therapy can help you:
Enjoy a pain-free smile - If left untreated, an infected tooth could form painful abscesses that could require more severe and interventive treatment.
Avoid swelling and discomfort - An infection in the tooth can lead to swelling and pain around your face, cheeks, and neck.
Maintain healthy, natural teeth - There's nothing better than a natural tooth, and we can help you save them when they become infected with high-quality, pain-free root canal treatments.
Your Root Canal Doesn't Have To Be Painful
Join us at Trailhead Advanced Dentistry to get sophisticated, modern care in a friendly, professional environment. Our commitment is to helping people from Matthews, Weddington, Indian Trail, and the greater Charlotte area maintain healthy and beautiful smiles... and that means we strive to give every patient a personalized care plan, from implants to root canals.
If you have questions about root canals, call us or fill out the form below and our team will be in touch with you!