Get The High-Quality Dental Care You Deserve
Our goal at Trailhead Advanced Dentistry is to help our patients achieve and maintain amazing dental health. Our General Dentistry options will ensure that you and your family have healthy, lasting smiles. We serve the Weddington, Matthews, Indian Trail, and greater Charlotte community with everything from fluoride treatments to routine dental care and more, and we would be honored to become part of your oral care routine!
Call us today or simply fill out the short form below and we'll reach out to you about your personal dentistry needs!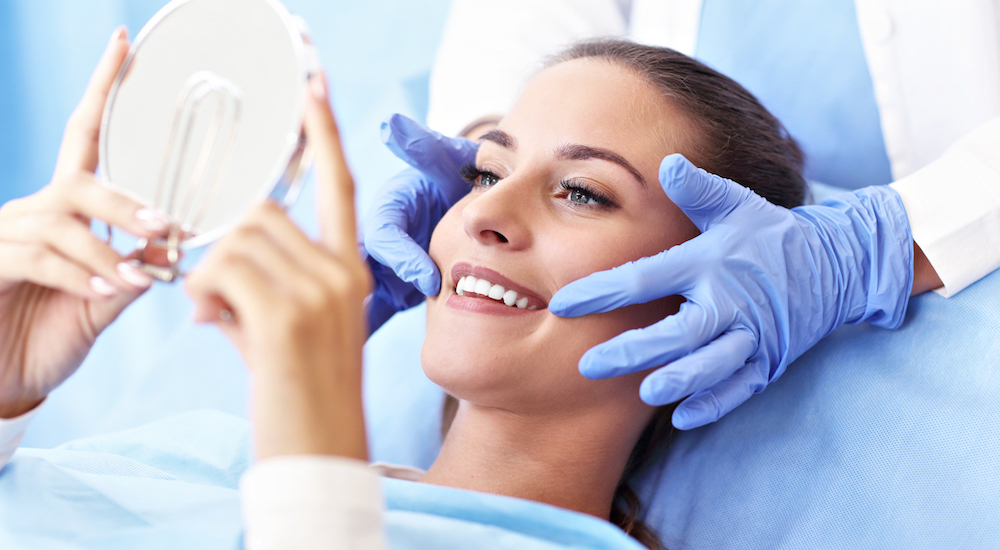 Love Your Dentist, Protect Your Teeth
Trailhead Advanced Dentistry offers a diverse variety of options for building, protecting, and maintaining your oral health. We are proud to help our Matthews community create lasting oral health and enjoy the confidence that comes with the perfect smile. For patients young and old, our modern facility and knowledgeable staff can help you with all of your dentistry needs.
Keep Your Gums Healthy
Gum disease (periodontitis) is one of the most common dental health issues in America, but it's also completely preventable. To help our patients avoid this issue, Dr. Reiter performs gentle scaling and root planing to clean around and underneath your gums, preventing bacteria from forming. We also use periodontal services for crown lengthening in order to expose more of your natural smile.
Manage Jaw Pain
Frequent headaches, stiffness or discomfort in the jaw, and difficulty sleeping are all signs of TMJ/TMD. TMD (temporomandibular disorder) is caused by abnormalities in the hinge that connects your jaw to the temporal bones of your skull. We offer solutions such as mouthguards, which will alleviate pain and lessen the effects of clenching or grinding your jaw.
Routine Dental Exams
It's recommended that healthy adults and children alike have a routine dental exam at least twice a year. We can help you and your family stay on top of your dental health. During a routine exam, we perform a professional cleaning to remove any plaque buildup that can't be cleaned with your own brushing at home. Your dentist will also examine your mouth, inside and out, to make sure that if any issue arises we can treat you with preventative care before it becomes a serious problem.
Experience Matthews' Best General Dentistry Services Today!
Whether you're looking for a new dental office to care for you and your family, or you're suffering from TMD or sleep apnea, our team at Trailhead Advanced Dentistry is happy to offer you quality solutions with exemplary service. We've helped dozens of families across Matthews enjoy brighter smiles and better oral health, and we can help you be proud of your smile again.
Call us or just fill out the short form below to get more information on how we can connect you with dental services that are right for you!