Get Your Dental Crown Done With Trailhead Advanced Dentistry's Expertise!
Our team at Trailhead Advanced Dentistry is proud to invest in cutting edge technology to provide more convenient, comprehensive, and high-quality dental care. We are proud to offer easy crowns and bridges for everyone in Matthews! Our team is committed to providing optimum oral health with a level of service to match.
If you have questions about crowns or bridges, give us a call or just fill out the form below and we'll contact you about your dental care!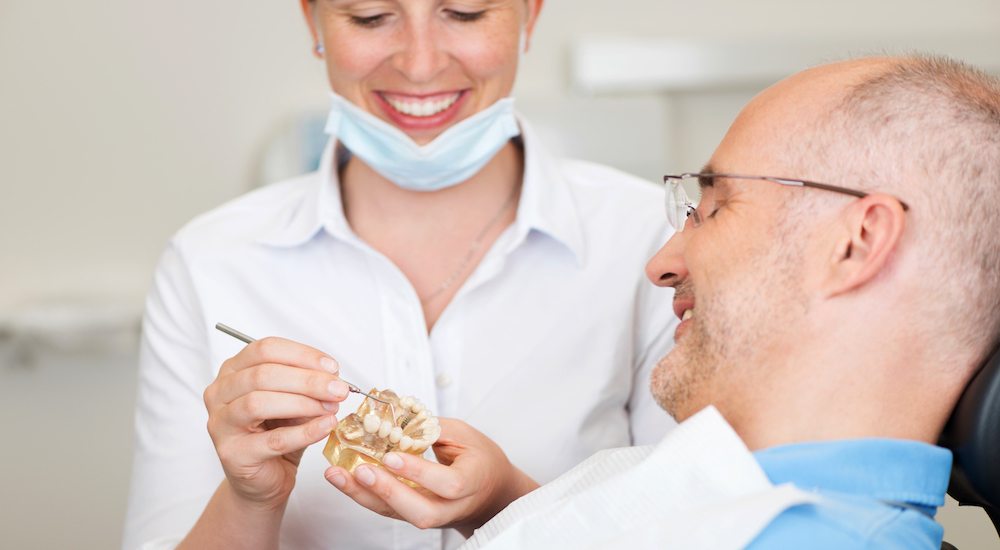 Get The Latest And Greatest With Trailhead Advanced Dentistry
Crowns are used to help prevent further decay in a damaged tooth. Together, we can make sure to catch any decay during your routine dental exams and take the preventative care necessary to maintain your existing teeth. A simple cap in the form of a crown can preserve your original tooth and protect it from any further damage.
But sometimes it's not something that we can save and a tooth may need to be removed - or it's already been removed. With a Bridge, we can fill that gap with a natural looking replacement and fix it in place by using a crown on the teeth surrounding the gap. This non-invasive option can restore your smile to its fullest and be done faster than placing an implant.
Strong And Beautiful Crowns Right Here In Matthews!
Trailhead Advanced Dentistry is proud to be the complete solution and bring reliable Crowns and Bridges to the people of Matthews, Weddington, and Indian Trail. If you need a dental crown, bridge or another dentistry service, give us a call or fill out the short form below for us to reach out to you!